St Mary's University,

Twickenham

,

London

TW1 4SX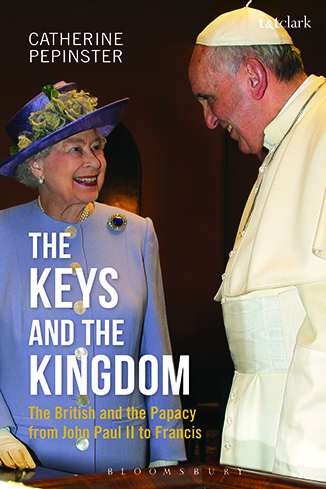 Location: Waldegrave Drawing Room
The Keys and the Kingdom: The British and the Papacy from John Paul II to Francis
Guests are invited to a complementary drinks reception where there will be opportunities to purchase a copy of the book from 6pm.
Author: Catherine Pepinster
The Keys and The Kingdom charts the relationship between the British and the papacy in the modern era, uncovering the influence of the papacy in British politics and the development of diplomatic ties between the UK and the Holy See. She investigates the recent history where the Catholic Church has touched home politics and foreign policy, including the sometimes ambiguous role the Church has played in the Irish peace process and Scottish nationalism, and also considers how the relationship between Britain and Rome might change in a post-Brexit age.
Catherine Pepinster is a journalist, author and broadcaster specializing in religious affairs. She was editor of The Tablet for 13 years and before that worked for the Independent and Independent on Sunday, rising to executive editor. She appears regularly on BBC Radio 4's slot Thought for the Day. She is also a research consultant for St George's House, Windsor and the UK Development Officer for the Anglican Centre in Rome.