Tablet Events
CHRIS PATTEN EVENT
CHRIS PATTEN EXPLORES POLITICS AND IDENTITY
IN FIRST CONFESSION: A SORT OF MEMOIR
WEDNESDAY 14 NOVEMBER
5.45pm – 8.15pm
Join us at a stunning venue in the City of London for an evening with Chris Patten as he explores the theme of politics and identity.
Followed by: Q&As • Drinks and canapés • Book sales and signings
Chris Patten (Baron Patten of Barnes) who served as the 28th and final Governor of Hong Kong from 1992-1997, is currently Chancellor of Oxford University. He has been a crossbench member of the House of Lords since 2005. As MP for Bath (1979-92) he served as Minister for Overseas Development, Secretary of State for the Environment and Chairman of the Conservative Party, and was described by The Observer as "the best Tory Prime Minister we never had".
Chris Patten's political hero is that epitome of one-nation conservatism, Rab Butler. In the memoir he published last year, First Confession, he quotes with approval Butler's disdain for austerity economics. "Those who talk about creating pools of unemployment should be thrown into them and made to swim."
Patten grew up in an Irish Catholic family in north-west London, the son of a music publisher whose forbears had come to England from Co Roscommon. In First Confession he describes it as a 1950s childhood of "Mass and privet". He made his way to Oxford via Our Lady of the Visitation parish and primary school, run by the Pallottine Fathers in Greenford, and then St Benedict's, Ealing.
"Part of my complicated identity", Patten told The Tablet last year, "is that I am a practising Catholic – words that are used as if you are hitting a ball against a wall all the time. It's part of me, even if some people may not like it."
Copies of First Confession and a selection of other titles will be available for purchase at a discounted price on the night
Ticketing
Tablet subscriber tickets before 24 September: £35 (£40 thereafter)
Standard tickets before 24 September: £40 (£45 thereafter)
Bookings
Visit: https://www.brownpapertickets.com/event/3521661
or call 020 8748 8484
This is a fundraising event for The Tablet Trust
Charity No. 271537
ARUNDEL EVENT
AN EVENING WITH LADY ANTONIA FRASER, IN CONVERSATION WITH EDWARD STOURTON ABOUT HER LATEST BOOK THE KING AND THE CATHOLICS: THE FIGHT FOR RIGHTS 1829 - A JOURNEY WHICH LED TO THE CATHOLIC EMANCIPATION ACT
Join us at Arundel Castle in the heart of West Sussex for an evening with Lady Antonia Fraser in conversation with Edward Stourton talking about her latest book.

Thursday 18 October 6.30pm - 9.15pm

Followed by: Q&As • Drinks and canapés • Book sales and signings
Ticketing
Tablet subscriber tickets before 12 August: £45 (£50 thereafter)
Standard tickets before 12 August: £50 (£55 thereafter)
To book a ticket click here
or call 020 8748 8484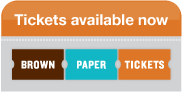 This is a fundraising event for The Tablet Trust
Charity No. 1173924
Lady Antonia Fraser is a writer, biographer, historian and novelist. Earlier this year, she joined the Order of the Companions of Honour, a reward for outstanding achievements in the arts, literature, music, science, politics, industry or religion. She is the widow of the playwright and Nobel laureate Harold Pinter.
Antonia is the eldest child of Lord Longford, the former Labour cabinet minister and prison reformer, and Elizabeth Longford, the historian and biographer.
After her parents became Catholics, Antonia, then aged 14, was invited to choose if she too wanted to convert. She did, and was taken out of her Anglican school and sent to St Mary's, Ascot. "I had always actually wanted to be a Catholic," she says.
After leaving Oxford, she landed her first and only job, as assistant to George Weidenfeld at Weidenfeld & Nicolson, who was to publish her first biography in 1969, Mary, Queen of Scots. It quickly became an international bestseller.
Her latest book, "The King and the Catholics", is a vivid re-telling of the tortuous path to Catholic emancipation, a reminder of how ignorance can fuel religious intolerance and how minorities can be the victims of political anxiety.
As one friend says of Lady Antonia, "She's a formidable woman. London would be a very much duller place without her".
Edward Stourton is a journalist and presenter of BBC Radio Four programmes including The World at One, The World this Weekend, Sunday and Analysis.
He is a regular contributor to the Today programme where, for ten years, he was one of the main presenters. He has written and presented several high-profile current affairs programmes and documentaries for radio and television and also writes for national newspapers and magazines.

Peter Stanford in conversation
with Sarah Dunant and Christopher Jamison OSB
Thursday 10 May 5.15pm – 7.45pm at an exclusive venue in City of London
Join us for an evening with Peter Stanford in conversation with Christopher Jamison OSB and author Sarah Dunant, where they will discuss Peter's new book – What We Talk About When We Talk About Faith – a collection of the best of his interviews with household names and less familiar figures, but all people of achievement with resonant stories to tell.
There will also be an opportunity to meet The Tablet's new editor, Brendan Walsh.
Afterwards there will be an audience Q&A, followed by a wine reception and book signings.
Ticketing (ticket price includes a complimentary copy of What We Talk About When We Talk About Faith)
Tablet subscriber tickets before 9 April: £35 (£40 thereafter)
Standard tickets before 9 April: £40 (£45 thereafter)
Bookings
Phone 0208 748 8484 or email Pippa Lee for more information
This is a fundraising event for The Tablet Trust
---
Paul Vallely
"Pope Francis and the Synod: changing the way the Church makes its decisions"
Paul Vallely is a writer and consultant on religion, international development, and business ethics and a regular contributor to The Tablet. He is the author of the internationally-acclaimed best-selling biography Pope Francis - Untying the Knots: The Struggle for the Soul of Catholicism.
---
Bishop Kevin Dowling
"From South to North: lessons for the Church from the developing world"
Born in Pretoria and ordained as a Redemptorist priest in 1967 Kevin Dowling was appointed the Bishop of Rustenburg in 1990. He has ministered in various parts of South Africa, including townships in Cape Town and Pretoria and has been at the forefront of the Church's response to the HIV/Aids pandemic.
---
Robert Mickens
"Shaping the Papacy in a Changing World"
From John Paul II to Pope Francis
Robert Mickens has been The Tablet's Rome correspondent from 2001 to 2003 and from 2005 to the present and writer of the paper's popular weekly column, "Letter from Rome". He is regularly featured as a Vatican-affairs analyst for the BBC in Great Britain, ABC in Australia and National Public Radio in the United States
---
Robert Blair Kaiser
"Stories of Vatican II: The Human Side of the Council"
Robert Blair Kaiser - American author and journalist, prizewinning correspondent for Time magazine at the Second Vatican Council and the author of five books on Vatican II and its aftermath.
---
The Most Rev Vincent Nichols Archbishop of Westminster
"Holiness Today: The Formation of the Human Heart" An exploration of the models of and quest for holiness in contemporary society.
The Most Rev Vincent Nichols Archbishop of Westminster, president of the Catholic Bishops' Conference of England and Wales
---
Francis Campbell
"An Ambassador's perspective on the Vatican – a retrospective look over the past five years"
Francis Campbell - British Ambassador to the Holy See
---
Gerald O'Collins SJ
"Prodigal sons and daughters: my dreams for the future of the Church"
Research Professor in Theology at St Mary's University College, Twickenham, and Emeritus Professor of the Pontifical Gregorian University, Rome.
Tablet Subscription
Manage my subcription here
Manage