Arundel event
Holy Bones, Holy Stones: Catholicism and the material world.
Thursday 18 October 2018 at 6:30 PM
An evening with Professor Eamon Duffy in conversation with Edward Stourton on the importance of the material world – sacraments, saints, shrines, relics, holy images and holy spaces – in the history of the Church, which forms the theme of his most recent book, Royal Books and Holy Bones: Essays in medieval Christianity.


Ticketing
Tablet subscriber tickets: £50
Standard tickets: £55
To book a ticket click here
or call 020 8748 8484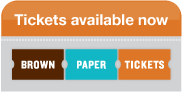 This is a fundraising event for The Tablet Trust
Charity No. 1173924
Eamon Duffy was born in Dundalk, Ireland in 1947. He is Emeritus Professor of the History of Christianity at the University of Cambridge, and a Fellow and former President of Magdalene College.

He is a former member of the Pontifical Historical Commission, sits on many editorial boards, and is a member of the Fabric Commission of Westminster Abbey. He is a fellow of the British Academy, an honorary member of the Royal Irish Academy, a fellow of the Society of Antiquaries, an honorary fellow of the Ecclesiastical History Society, an honorary Canon of Ely Cathedral, and holds honorary doctorates and awards from many universities in Britain and North America.

His books include The Stripping of the Altars: Traditional Religion in England c1400-c1580 (Yale, 1992) and Saints and Sinners: a History of the Popes (Yale, 1997), now in its third edition and translated into many languages. The Voices of Morebath, Reformation and Rebellion in an English Village (2001), won the 2002 Hawthornden Prize for Literature. Reformation Divided: Catholics, Protestants and the Conversion of England, was published in 2016 by Bloomsbury, also the publishers of his most recent collection of essays, Royal Books and Holy Bones. He is a regular broadcaster on radio and television.
Edward Stourton is a journalist and presenter of BBC Radio Four programmes including The World at One, The World this Weekend, Sunday and Analysis.
He is a regular contributor to the Today programme where, for ten years, he was one of the main presenters. He has written and presented several high-profile current affairs programmes and documentaries for radio and television and also writes for national newspapers and magazines.