Arundel event
An evening with Lady Antonia Fraser, in conversation with Edward Stourton about her latest book The King and the Catholics: The Fight for Rights 1829 - a journey which led to the Catholic emancipation act
Join us at Arundel Castle in the heart of West Sussex for an evening with Lady Antonia Fraser in conversation with Edward Stourton talking about her latest book.

Thursday 18 October 6.30pm - 9.15pm

Followed by: Q&As • Drinks and canapés • Book sales and signings
Ticketing
Tablet subscriber tickets before 12 August: £45 (£50 thereafter)
Standard tickets before 12 August: £50 (£55 thereafter)
To book a ticket click here
or call 020 8748 8484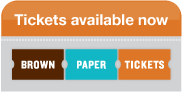 This is a fundraising event for The Tablet Trust
Charity No. 1173924
Lady Antonia Fraser is a writer, biographer, historian and novelist. Earlier this year, she joined the Order of the Companions of Honour, a reward for outstanding achievements in the arts, literature, music, science, politics, industry or religion. She is the widow of the playwright and Nobel laureate Harold Pinter.
Antonia is the eldest child of Lord Longford, the former Labour cabinet minister and prison reformer, and Elizabeth Longford, the historian and biographer.
After her parents became Catholics, Antonia, then aged 14, was invited to choose if she too wanted to convert. She did, and was taken out of her Anglican school and sent to St Mary's, Ascot. "I had always actually wanted to be a Catholic," she says.
After leaving Oxford, she landed her first and only job, as assistant to George Weidenfeld at Weidenfeld & Nicolson, who was to publish her first biography in 1969, Mary, Queen of Scots. It quickly became an international bestseller.
Her latest book, "The King and the Catholics", is a vivid re-telling of the tortuous path to Catholic emancipation, a reminder of how ignorance can fuel religious intolerance and how minorities can be the victims of political anxiety.
As one friend says of Lady Antonia, "She's a formidable woman. London would be a very much duller place without her".
Edward Stourton is a journalist and presenter of BBC Radio Four programmes including The World at One, The World this Weekend, Sunday and Analysis.
He is a regular contributor to the Today programme where, for ten years, he was one of the main presenters. He has written and presented several high-profile current affairs programmes and documentaries for radio and television and also writes for national newspapers and magazines.
Tablet Subscription
Manage my subcription here
Manage