First of a Series of Three online events
Join us for an evening of ecumenical exploration of how the lockdown period has influenced our understanding of Communion.

For bookings and prices please click on the link below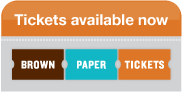 Some concessions are available - for more details please contact Ian Farrar at ifarrar@thetablet.co.uk
All proceeds from this event will go to The Tablet Development Fund.
Included in the ticket price is a complimentary digital copy of Dr John Bradbury's recent paper's entitled:- Pastors at Adoration and 'Covid 19, the Church and Holy Communion - 15 Theses: United and Reformed.'
This discussion will take place via Zoom. You will need to download the Zoom app onto your device to be able to join the call. Full details of how to join the call will be sent in the days before the event.
Date
16 July 2020 6.00pm – 7.30pm BST
Location
Zoom
Confirmed speakers
Revd Dr John Bradbury
United Reformed Church minister, incoming General Secretary of the URC, from 2007 to 2017 taught Systematic Theology and Church History at Westminster College, Cambridge where he ultimately served as Vice-Principal. He has been heavily involved in ecumenism and is one of the three presidents of the Community of Protestant Churches in Europe. He serves as co-chair of the URC-Roman Catholic dialogue, for which he has written a paper on Communion. More recently, he has written on Communion in the lockdown times.
Dr Sara Parvis
Dr Sara Parvis is Senior Lecturer in Early Church History at the University of Edinburgh, where she has taught students from a variety of ecclesiastical backgrounds, clerical and lay. She is a lifelong Catholic, and recently wrote for the Tablet from an experiential perspective on the presence and absence of communion during the lockdown.
Dr. Matthew Cheung Salisbury
The national Liturgy and Worship Adviser to the Church of England.
Chair: Revd Dr Elizabeth Welch
URC minister, Chair, Society for Ecumenical Studies; co-chair International Reformed Anglican dialogue.