Join us at the historic Farm Street Church in Mayfair for an evening of discussion and insights into key global political events
Chris Patten will be sharing his views on the latest developments surrounding Brexit, the recent social unrest in Hong Kong and Trump's presidency, and the rise of right-wing nationalist populism throughout the Western world. He will also touch upon the role of faith in public life.

Followed by: Q&As • Drinks and canapés • Book sales and signings
Timings
17:45 – 18:00 Registration (pre mass)
18.00 – 18.30 Mass (attendance is optional)
18.30 – 18.45 Registration (for those not attending Mass)
18.45 – 18.50 Introduction
18.50 – 19.35 Talk by Lord Patten
19.35 – 20.05 Q&A session and closing comments
20.05 – 20.50 Networking Drinks including book signing
Address:
Farm Street Church (Jesuit Church of the Immaculate Conception) 114 Mount St, Mayfair, London W1K 3AH
Ticketing:
Tablet Subscriber Tickets:£25
Non Tablet Subscriber Tickets: £35
If you would like to book tickets offline, please contact our switchboard on 020 8748 8484.
Bookings
Visit: Brown Paper Tickets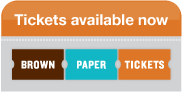 Chris Patten (Baron Patten of Barnes) who served as the 28th and final Governor of Hong Kong from 1992-1997, is currently Chancellor of Oxford University. He has been a crossbench member of the House of Lords since 2005. As MP for Bath (1979-92) he served as Minister for Overseas Development, Secretary of State for the Environment and Chairman of the Conservative Party, and was described by The Observer as "the best Tory Prime Minister we never had".

Chris Patten's political hero is that epitome of one-nation conservatism, Rab Butler. In the memoir he published in 2017, First Confession, he quotes with approval Butler's disdain for austerity economics. "Those who talk about creating pools of unemployment should be thrown into them and made to swim."
Patten grew up in an Irish Catholic family in north-west London, the son of a music publisher whose forbears had come to England from Co Roscommon.
In First Confession he describes it as a 1950s childhood of "Mass and privet". He made his way to Oxford via Our Lady of the Visitation parish and primary school, run by the Pallottine Fathers in Greenford, and then St Benedict's, Ealing. "Part of my complicated identity", Patten told The Tablet in 2017, "is that I am a practising Catholic – words that are used as if you are hitting a ball against a wall all the time. It's part of me, even if some people may not like it."